Live Help
Click above for
LIVE HELP
or if we are offline you can leave us a message and we'll get back to you.
Become a Customer
Become an Angling Lines customer and receive Email news from our venues plus details of any offers we are running.
Click here
if you'd like to become a registered customer.
French carp lakes at Molyneux
Molyneux
13
47lb
10
8
1h 38m
Le Havre
Per angler, per week from...
£247
based on
8 anglers. Lake exclusive. 2 x car crossings.
Molyneux Video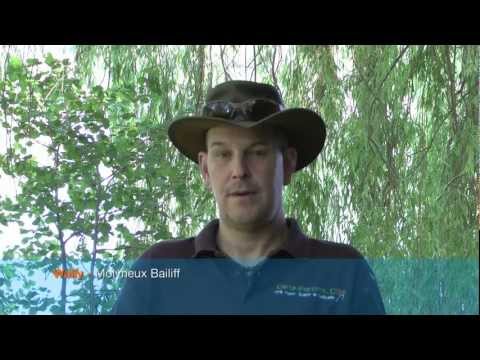 Molyneux Availability
Next Availability

is
Sat 8th Jun 2013. There are 2 spaces available.

Click the button below to get a price for a holiday for

2

anglers on Sat 8th Jun 2013.

If you would like a price for a holiday to Molyneux for 2 anglers on Sat 8th Jun 2013 click the button below and let us know your requirements.


Overview
Molyneux is a beautiful tree lined lake of 13 acres situated in rural Normandy. It's very easy to reach being less than 3hrs drive from Calais and 1½ hrs from Le Harve... and apart from the last 10 minutes of the journey it's all motorway.
The lake is nestled in stunning countryside far from light and noise pollution, the loudest noise being the birdsong that provides a peaceful backdrop to the fantastic carp fishing on offer. Molyneux is not a runs water and will test your angling skills... but with a little application and thought you'll enjoy some superb carp fishing.
The venue is managed by a British couple, Wally and Helen, who live on-site enabling them to provide round the clock advice and assistance should it be required.
Wally has almost 30yrs carp angling experience and Helen provides good wholesome home cooked English style food, with a flexible menu to suit all tastes. They really do strive to offer the carp fishing experience that they themselves would wish to have and they've worked extremely hard to offer you the perfect fishing holiday in gorgeous surroundings.
Here are a couple of quotes from the 2012 feedback;
After trawling the internet for weeks trying to find a venue we came across Molyneux. All reports were very good so we booked. Upon arrival we were greeted with numerous cups of tea and a walk around the lake. Wally's knowledge of the lake is outstanding and his knowledge of the fish is staggering. The food package is worth the money as Helen is an amazing chef and host. Both could not do enough for us all week. Can't wait to book a return trip!
Ian Wood, Oct '12

Brilliant four nights fishing, beautiful quiet tranquil lake & amazing hosts, so helpful and kind. Wally's knowledge of the lake is second to none. Food was amazing, clean facilities, tidy swims. Definitely looking to come back next year. Loved it. Could not recommend it enough. Two of the nicest people you will ever meet.
Rueben Mills, Aug '12
Click here to check availability and get a price now.
The Carp Lake
The lake is a genuine 13 acres, sitting securely in a totally private 19 acre fenced plot. It's around 40 years old, spring fed and the banks are lined with fully grown willow trees which have had plenty of time to mature. It's one of the most truly stunning French carp lakes you'll ever fish with many anglers remarking on its natural beauty.
The lake is mainly snag free including around the island margins, which of course are hot spots, but are easily fished with a little application. There are no poisson chat and very few crayfish.
With a maximum of 9 anglers fishing this 13 acre lake, there's plenty of room for un-pressurised fishing. Switching swims is possible with 10 designated swims including at least two which can accommodate two anglers comfortably, plus other stalking spots available.
Car access is possible all around the lake for unloading, but vehicles must then be returned to the car park area... you cannot park behind your swim.
Best tactics are often to fish to the islands over a small amount of bait… or to create a bed of bait in open water. With the open water tactic it can sometimes take a few days for the fish to move in, but once they do some very big hits have been had. The key to continued success is to then regularly top up the swim with bait. Rigs don't need to be complicated, indeed simple and strong are the best choice.
The bailiff will happily take you out in the on-site boat to have a prod around your swim, or to bait up. Life jackets are supplied and MUST always be worn when in the boat.
Venue Siret No; 790 606 396 000 14
Click here to view the lake photos.
The Carp
Molyneux was first stocked with a few carp around 35 years ago when it was only used as a camp site... and there are still a few of these stunning original carp caught today!
The lakes main stocking took place in 2004 & 2005 and there are now around 300 carp, ranging between mid twenties and high forties, the average being around the low 30lb mark. There are also a handful of carp which have been spawned in the lake and these tend to be low doubles.
However, the head of 30lb+ carp in the lake is very good indeed and you can expect roughly 1 in every 2 carp caught to be over 30lb. All the carp are growing well and the number of 30's and 40's is increasing year on year, helped by an extensive winter feeding program.
Also present are around 50 grass carp (mid 20's to low 40's), Wels catfish (largest caught to date being 62lb), plus some stunning tench (up to almost 10lb) and a few perch, pike and zander, all of which have spawned on from the original fish stocked around 35 years ago.
Click here to view

762

fish photos.
The Facilities
Facilities on site include a brick built toilet and shower block with two hot showers and three English toilets. There is free freezer space for frozen baits and electricity points should you want to charge a bait boat, phones or other electrical equipment.
Accommodation
If you're looking for more comfort than a bivvy there's a lovely pine cabin which sleeps 4 and has its own swim directly in front. The cabin is rented separately from the fishing.
Inside it comprises 2 single beds on the ground floor and a double bed upstairs. The upstairs room has a low ceiling and a lovely window looking out over the lake, but please be aware that access is via a ladder, so it will only suit fully able people.
Downstairs it's open plan. The mini kitchen comprises a fridge, twin ring electric hob, sink/drainer, microwave and kettle. There's a comfortable sofa and a tv which you can watch dvd's on. It has a toilet & wash basin with hot and cold water.
All cutlery, saucepans, glasses, crockery and bedding are provided.
General
There's plenty to interest non-anglers in the local area including the beautiful French town of Pacy Su Leure within 6km. Known locally as the "Town of Flowers", Pacy sits in its own micro-climate, enjoying plenty of sunshine and little rain. This town has a sleepy and friendly atmosphere with excellent restaurants & bars, 4 supermarkets and a launderette. A little further afield the motorway network puts several major cities within easy reach - Paris (80km), Rouen (40km) and Giverney (Monet's Garden) 20km away.

Click here to view the facilities.
Click here to view the accommodation.
Click here to view

9

Points of Interest.
Meals
An excellent optional food package is available consisting of full English breakfast and evening meal. Take a look at the customer feedback section and you'll see that it comes very highly recommended.
Please note; if you book the food package you will be asked to pay a 10% deposit to Angling Lines and the balance to the lake when you arrive. All payments at Molyneux to be in Euros please.
The cost for the
Full Food Package
is
£110
The cost for just the
Breakfast Package
is
£48
The cost for just the
Evening Meal Package
is
£77
Click here to view more info on meals.
Carp Bait
Bait is available at this lake. Boilies are from Quest Baits. Particles will be cooked and ready for you when you arrive.
Click here to view more info on bait.
| | |
| --- | --- |
| Molyneux Offers | French carp lakes |
Return visits;
Visit this lake 2 (or more) times in the same calendar year & get a 10% discount on the return visits!
We have lots of customers who make more than one trip with us and we want to reward that loyalty. Certain venues have agreed to participate in a discount scheme for return trips. This lake is one of those taking part… so book a return trip and get your 10% discount!
Conditions:
Applies to fishing only & excludes accommodation (if normally booked separately), food, bait etc.
Applies to ferry crossing for vehicle only (excludes trailers, cabins etc)
Members of a group booking who have not visited twice will not be eligible for the discount
This offer is only valid for return trips taken in the same calendar year and cannot be taken in conjunction with any other offer or special discount applied to this lake
Want a price for this venue based on your particular requirements?
Click here to check availability and get a price now.