Live Help
Click above for
LIVE HELP
or if we are offline you can leave us a message and we'll get back to you.
Become a Customer
Become an Angling Lines customer and receive Email news from our venues plus details of any offers we are running.
Click here
if you'd like to become a registered customer.
Angling holidays at Beaurepaire
Beaurepaire
7
54lb
nds
8
2h 48m
Calais
Per angler, per week from...
£182
based on
8 anglers. Lake exclusive. 2 x Car crossings.
Beaurepaire Video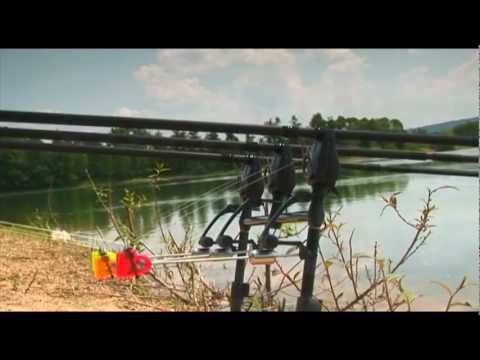 Beaurepaire Availability
Next Availability

is
Sat 17th Aug 2013. There are 2 spaces available.

Click the button below to get a price for a holiday for

2

anglers on Sat 17th Aug 2013.

If you would like a price for a holiday to Beaurepaire for 2 anglers on Sat 17th Aug 2013 click the button below and let us know your requirements.


Overview
Angling holidays at Beaurepaire
Beaurepaire has been a well kept secret by many who have fished it. It's a beautiful natural gravel pit, just 2½ hours from Calais that's stuffed with carp – it really is a runs water! It's around 7 acres and would ideally suit a group of up to six anglers looking to book a lake exclusively… but individual bookings are welcome too. There are no designated swims but there's plenty of room to bivvy up.
Here's a couple feedback quotes from 2012;
It was dreadful weather all week with gale force winds and rain at times but this did not affect the fishing at all. My mate Phil had the lake record at 53lb within a couple of hours of us getting there and we didn't stop catching after that. Get behind the wind and in the deep water and you can't fail. Fish were even taking baits on the drop as soon as I opened my bait boat! I think we would have had a lot more fish but 4 of my mates had to leave on Wednesday due to one of them falling ill. 50 plus carp including 53lb, 52.03, 50lb, 7 x 40's, 15 x 30's and loads of 20's.
Colin Venton, April '12
We've had a fantastic weeks fishing! Carp landed included 7 x 40's, 13 x 30's & 11 x 20's... plus 2 catfish up to 37lb. The owner and family are lovely people and they invited us back to their house for coffee and cake and for our two boys to play in their garden, they could not do enough for us. We've had a great time and would definitely go back.
Matt Hope, May '12
Click here to check availability and get a price now.
The Carp Lake
Throughout the year the lake can change in depth quite dramatically as it's fed directly by the water table. The nearby River Aisne often floods in the winter months and while it never floods into the lake it does raise the water table considerably, sometimes by as much as 3 metres. Consequently the banks can look quite different in early spring or after very prolonged periods of rain and the central Point area can become submerged. However, during normal weather conditions water levels remain constant and during the summer months the lake depths vary from a few centimetres in the shallows to around 2 metres.
There is a fair amount of weed but a large head of Grass carp deal with it and it in no way interferes with the angling.
The banks are sloping and steep in places but at summer water levels this poses no problem and the Point area is flat enough for a group of anglers to bivvy up on, giving access to virtually the whole lake while allowing for a great social.
Venue Siret No; 41 13 01 02 1000 19
Click here to view the lake photos.
The Carp
There may be some original unknown carp which were stocked by the gravel company and we certainly know that in '03 & '04 the owner stocked a large number of mirror and grass carp, including 3 x 30's, 100 x 20's and 160 doubles.
This gives a total of around 250 carp that have benefited from the rich food resources naturally held in the lake and in addition have been fed on maize and pellets through the winter months - so weight gains have been significant. To give some variety around 30 catfish to mid 30's were stocked in '06 and these are now making regular appearances on the bank.
The Beaurepaire fish have seen little pressure so are still relatively easy to tempt and there's no doubt that this can be described as an action venue. The average size of carp gets bigger every year and is now well into the high 20's with regular 30's & 40's... and occasional 50lb'ers make an appearance too.
Beaurepaire is definitely a runs water and a great venue to consider if it's your first trip to France … or if you simply fancy some hectic action on your angling holidays!
Click here to view

150

fish photos.
The Facilities
The lake's facilities are housed in two portacabins at the entrance.
The original cabin has mains electric, UK charging facilities, drinkable water & is where you'll find the shower and toilet. It also provides a basic kitchen with two fridges, small chest freezer, microwave oven & two ring electric hob. However, there's no kitchen utensils so you'll need to take your own pots, pans & cutlery if you want to use the kitchen for cooking.
In 2012 an additional cabin was added. It's kept relatively empty, housing just a table and chairs, and is mainly intended for anglers who want to escape bad weather... you're welcome to sleep in there.
There is a boat which you can use but you must use a lifejacket. Lifejackets are not supplied so if you want to use the boat you must take your own.
Click here to view the facilities.
Click here to view

20

Points of Interest.
| | |
| --- | --- |
| Beaurepaire Offers | Angling holidays |
Return visits;
Visit this lake 2 (or more) times in the same calendar year & get a 10% discount on the return visits!
We have lots of customers who make more than one trip with us and we want to reward that loyalty. Certain venues have agreed to participate in a discount scheme for return trips. This lake is one of those taking part… so book a return trip and get your 10% discount!
Conditions:
Applies to fishing only & excludes accommodation (if normally booked separately), food, bait etc.
Applies to ferry crossing for vehicle only (excludes trailers, cabins etc)
Members of a group booking who have not visited twice will not be eligible for the discount
This offer is only valid for return trips taken in the same calendar year and cannot be taken in conjunction with any other offer or special discount applied to this lake
Want a price for this venue based on your particular requirements?
Click here to check availability and get a price now.