Live Help
Click above for
LIVE HELP
or if we are offline you can leave us a message and we'll get back to you.
Become a Customer
Become an Angling Lines customer and receive Email news from our venues plus details of any offers we are running.
Click here
if you'd like to become a registered customer.
French carp fishing at Glehias
Glehias
3
43lb
nds
4
1h 42m
St Malo
Per angler, per week from...
£235
based on
4 anglers. Lake exclusive. Car crossing.
Glehias Video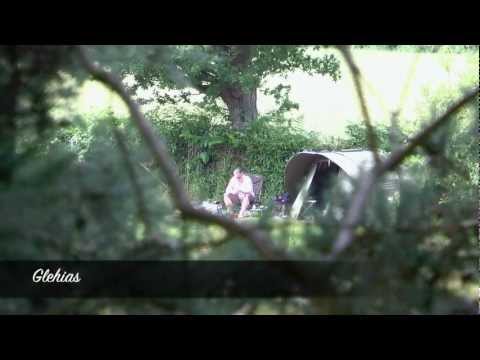 Glehias Availability
Next Full Availability

is
Sat 1st Jun 2013.

Click the button below to get a price for a

lake exclusive

holiday for

4

anglers on Sat 1st Jun 2013.

If you would like a price for a holiday to Glehias for 4 anglers on Sat 1st Jun 2013 click the button below and let us know your requirements.


Overview
Gléhias offers superb French carp fishing with the option of including top class accommodation. This is definitely a venue where you could take the whole family and relax knowing that they'll be happy while you enjoy some fabulous carp fishing.
The accommodation is optional so it will also suit a small group of up to 4 anglers who prefer to bivvy and enjoy a lake to themselves. To give further flexibility Glehias also offers some weeks when it's possible for 2 pairs of anglers to book the lake on a shared basis... so if you fancy a crack at this stunning little venue there's lots of options.
Here's a couple of feedback quotes from 2012;
We had a great week, catching 33 fish for a total weight of 718lb 2oz. The shallower end shows the fish easier, but if you can wait it out in the deeper end the bigger fish will show. The lake is well run and looked after - five stars all round!
Steve Betchley & Jon Eldridge, Sept '12
Lee & Tracy were exceptional hosts again. They always make us feel very welcome and at home. They're always willing to help and give advice. We have all had a fantastic week and are desperately sorry to be leaving. Can't wait to come back!! Just wish we could come back more often. 5 star all round!
Steve & Wendy Calthorpe, Aug '12
Click here to check availability and get a price now.
The Carp Lake
The lake sits adjacent to a small forest, set in a 10 acre protected plot attracting a variety of rare and beautiful wildlife including eagles, owls and kingfishers.
It's around 3 acres in size, varying in depth from 1m to 2m. It's lined with irises, bulrushes, foxgloves and overhanging trees and shrubs. Gorgeous surroundings to enjoy superb French carp fishing.
On three sides of the lake there's room for 4 anglers and their bivvies on the grass banks. The fourth bank is overgrown with gorse and reeds giving an excellent feature to fish to.
Click here to view the lake photos.
The Carp
The lake had never been fished before 2005 and the original stock of carp can only be guessed at.
What is known with certainty is that the owners did stock additional carp in February 2006 - this consisted of 68 fish, including 22 carp between 30lb and 42lb, plus several grass carp, and koi.
We estimate this brings the total carp count to around 100 fish with an average weight of around 26lb.
This is a large number of fish for a 3 acre lake and should ensure everyone enjoys some rod bending action! There are no poisson chat or crayfish in this lake.
Click here to view

964

fish photos.
The Facilities
When you fish Glehias you can also hire fabulous accommodation for up to four people in a traditional French farmhouse, set a 5 minute walk from the lake.
There are three bedrooms - one double and two singles, shower and toilet. Downstairs there is a large living room with TV and DVD. The kitchen has all you need for self catering, including oven and hob, sink, kettle, microwave, fridge/freezer and toaster.
The owners are also happy to supply a "Welcome Pack" of provisions which can be waiting for you when you arrive. It contains a few basic essentials such as tea, coffee, milk, sugar, loo rolls etc. to get you going so you don't have to worry about going out shopping immediately. The charge is 25€, payable on arrival.
Click here to view the accommodation.
Click here to view

80

Points of Interest.
Meals
There's an optional food package which can be pre-booked if you prefer not to cook... and you can take advantage of this even if you don't hire the accommodation.
The food package consists of breakfast & evening meal.
Please note; if you book the food package you will be asked to pay a 10% deposit to Angling Lines and the balance to the lake in Euros when you arrive. Please note that due to fluctuations in the exchange rate the balance you pay when you arrive may not equate exactly to the remaining 90% in £'s sterling – it may be slightly more or less due to a change in the exchange rate.
The cost for the
Full Food Package
is
£110
Click here to view more info on meals.
Carp Bait
The lake stocks a selection of tried and tested baits. The boilies are made by Quest Baits and work extremely well and the pellet is the same pellet that the carp are fed on through the winter and so is an excellent attractor and ensures that the fish feed with confidence.
To order bait please contact the owner direct. The owners Email address & phone number can be found on the directions sheet which will be made available to you in your Customer Area on our website when your holiday has been paid for in full.
Boilies:
Special Crab 20mm... 15€ / 1kg or 60€ / 5kg
Rahja Spice 18mm, 22mm... 15€ / 1kg or 60€ / 5kg
Pop-ups & Dips to match... 8€
Other items:
Carp Pellet 5mm, 7mm... 3€ / 1kg or 12€ / 5kg
Halibut Pellet 5mm, 7mm... 4€ / 1kg or 16€ / 5kg
Halibut Pellet 25mm... 5€ / 1kg
Prepared Hemp... 3.50€ / 1kg or 14€ / 5kg
Please note; Bait orders are made directly between you and the lake owner and/or Quest Baits. We (Angling Lines) cannot be held responsible for any problems that may subsequently arise. If you order bait to be waiting for you when you arrive we strongly recommend you telephone or Email the owner a few days before your arrival to make sure it will be there for you. In 99% of cases this will just be purely precautionary, but bait is such an important part of your holiday that it's only sensible to take every step to avoid problems.
| | |
| --- | --- |
| Glehias Discounts | French carp fishing |
50% OFF the venue and 35% OFF the ferry between 2nd November 2013 and 28th March 2014
Conditions:

A 50% discount applies to exclusive fishing ONLY.
A 35% discount applies to a Dover - Calais ferry crossing. Other crossings will be discounted but it may not be possible to offer a 35% discount on the ferry crossing.
Bait and food are NOT included in discount.
Heating supplement may apply.
---
Click here to check availability and get a price now.
| | |
| --- | --- |
| Glehias Offers | French carp fishing |
Return visits;
Visit this lake 2 (or more) times in the same calendar year & get a 10% discount on the return visits!
We have lots of customers who make more than one trip with us and we want to reward that loyalty. Certain venues have agreed to participate in a discount scheme for return trips. This lake is one of those taking part… so book a return trip and get your 10% discount!
Conditions:
Applies to fishing only & excludes accommodation (if normally booked separately), food, bait etc.
Applies to ferry crossing for vehicle only (excludes trailers, cabins etc)
Members of a group booking who have not visited twice will not be eligible for the discount
This offer is only valid for return trips taken in the same calendar year and cannot be taken in conjunction with any other offer or special discount applied to this lake
Want a price for this venue based on your particular requirements?
Click here to check availability and get a price now.